Our Organisation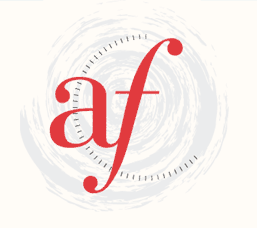 Alliance Française or simply AF (The French Alliance), is an international organisation that aims to promote the French language and culture around the world.
Created in Paris on 21 July 1883 under the name Alliance française pour la propagation de la langue nationale dans les colonies et à l'étranger (French alliance for the propagation of the national language in the colonies and abroad) — now known simply as L'Alliance Française. The funding members included the scientist Louis Pasteur, the diplomat Ferdinand de Lesseps, the writers Jules Verne and Ernest Renan, and the publisher Armand Colin.
The organisation's primary concern is teaching French as a second language. Its headquarteres are in Paris.

In 2005, along with the Società Dante Alighieri, the British Council, the Goethe-Institut, the Instituto Cervantes, and the Instituto Camões, the Alliance Française was awarded the Prince of Asturias Award for outstanding achievements in communications and the humanities.

More than 440,000 students learn French at the AF centres. The network of schools includes:
• a centre in Paris, Alliance Française Paris Ile-de-France
• locations throughout France for foreign students
• 1,016 AF centres in 135 countries, of which 31 are in Australia
Alliance Française Gold Coast was established on the 10th February 1999.
Objectives of the Association:
To teach French language, advance education in French literature and culture

To foster a better mutual understanding between Australia and France by developing linguistic & cultural exchanges and to provide an enduring centre of knowledge and expertise in the Gold Coast-Tweed Area dedicated to that function.

The organisation of French and national cultural events (shows, recitals, exhibitions, conferences, etc.) and of recreational and promotional gatherings.

The encouragement of language-based travel in France and French-speaking countries.

The Association, in furtherance of those objectives is:


(a) To coordinate with the Fondation Alliance Française in Paris and any successor;


(b) Not to operate for the profit or gain of its individual Members whether these gains would have been direct or indirect;




(c) To have no political, religious or racial leanings or bias.